A few days ago I had a WIP of a painting I did, which was a Portrait of a girl. Here's the complete version PLUS you can see the BIG changes that happen while I was painting it. Most of the time, I do massive changes from the original sketch, as you can see from this one. Read more to see the changes.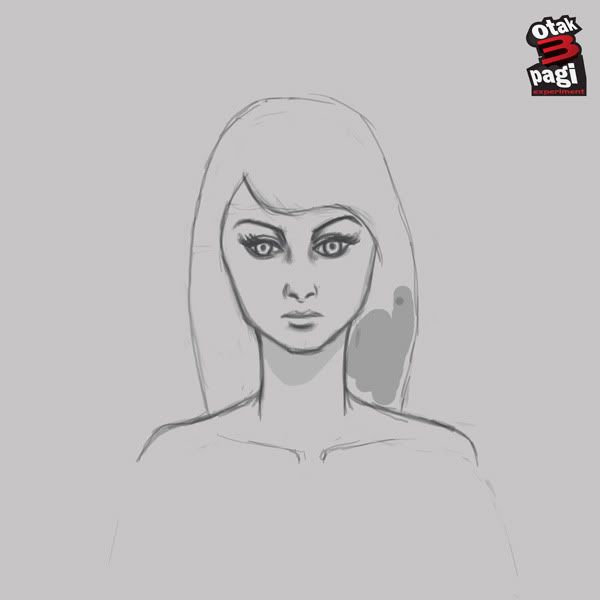 I start out with a rough sketch and outline of the face structure.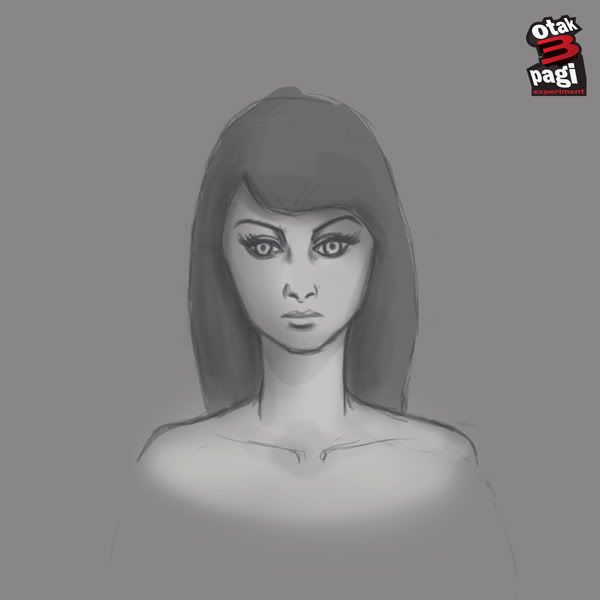 I put in some colours to get the rough tonal values in. Shadows, highlights and such.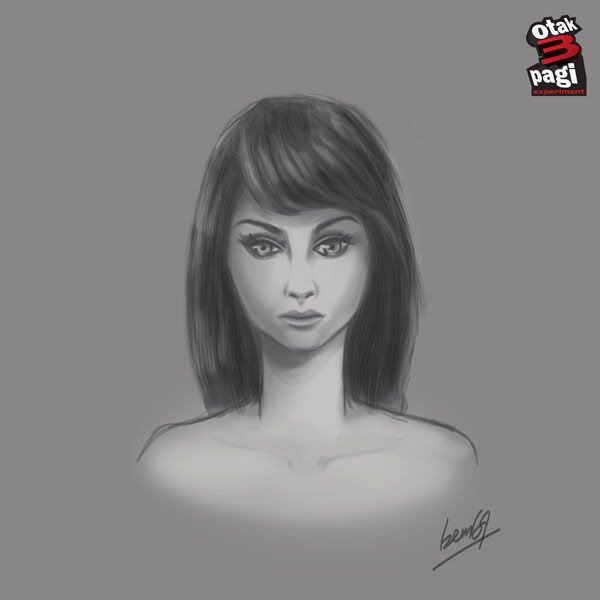 I really add details now, detailing the eyes, nose and lips and general facial structure. Also, I paint the texture of the hair. You may notice that I have refined the shadows and highlights too.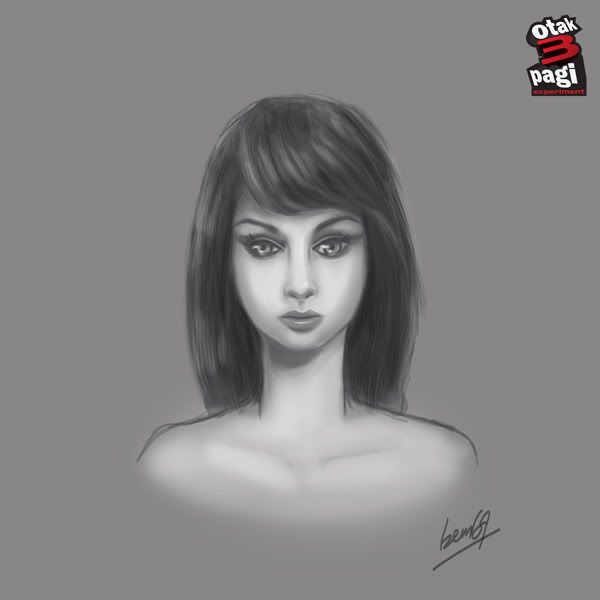 Now, you see the big change, I decided that I wanted less definition of her cheekbones, so I erase and make her cheeks more, roundish. I changed her skin to make it look brighter, so that there's more contrast between the background and her skin. The skin looks silkier and glowing now. I refined her eyes, nostrils and mouth even more, and add more highlights.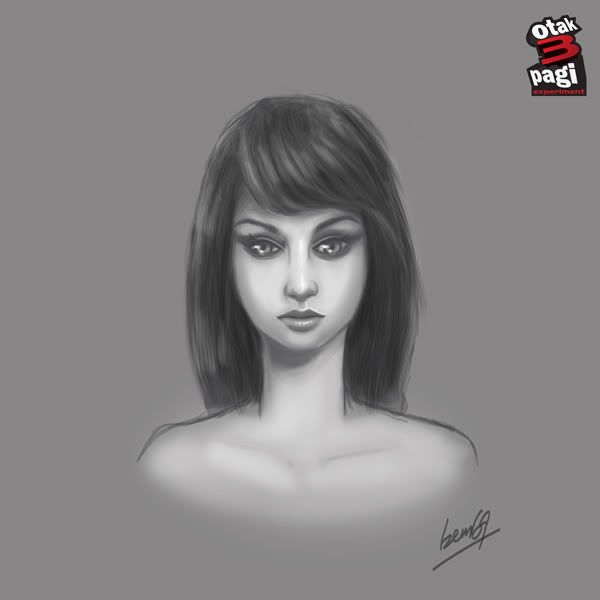 Not much difference here, again, making her eyes, nose and mouth more realistic. Added some eye shadows that should make her eyes more attractive.

Finally, I decided to make a big change on her hairstyle, adding more details making it more realistic, and even "shaving" off some volume to make it look more natural.

I guess that's that, hope you find interest in this post. Thanks for reading!