Shemah
of
Just Press Play
, another blogger friend of mine, wanted a redesign for her film-centric entertainment blog, as she wanted a revamped look that was appealing to her blog readers and herself. She wanted a recharge to kickstart the blog to bring it back to its prime.
Firstly, I looked for a more energetic colour palette to coincide with the colourful world of movies. And it may be cliche, but a filmreel always does the job in symbolising films, movies and cinemas. My mission was to a header that's eye-catching but simple and uncluttered. I wouldn't want to distract the blog readers from the quality content she has. Here's my header design -


And here's the before and after..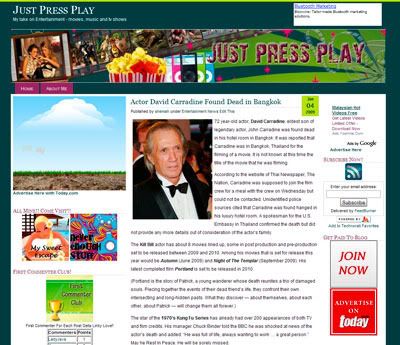 Original Header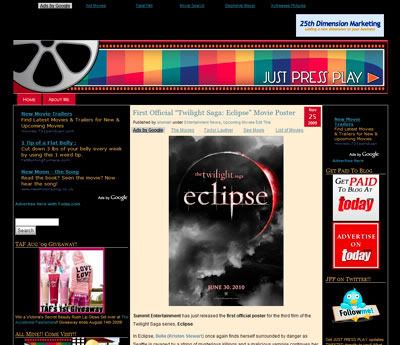 Redesigned Header
I created the header and she changed the colour scheme accordingly. I think her blog looks much better now, and I'm not trying to self promote myself (well, maybe a little ;P). She was happy with the new header too, so its all good!

Thanks Shemah!