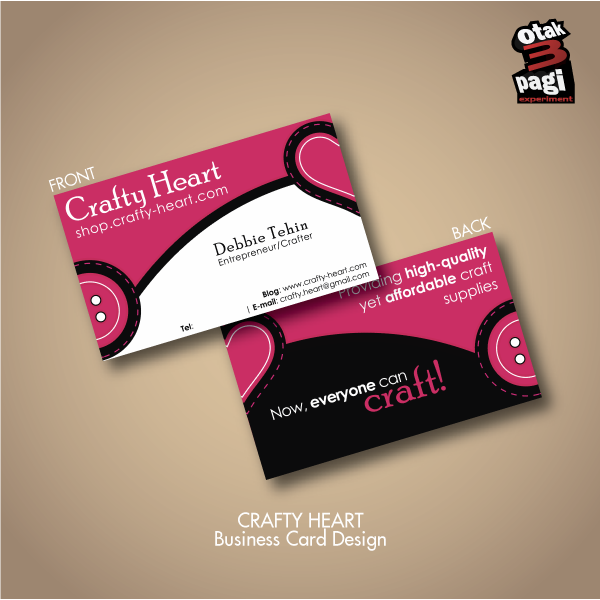 Debbie a.k.a Phatelara of
Crafty Heart
and a blogger friend of mine entrusted me to create a card for her online craft business, and I enjoyed taking up the challenge. The mission - to create a card that shows the crafty side of her business, with appeal for a largely female demographic, and making it appealing and refreshing.
Debbie chose the primary colours of pink and black, which goes quite well with the design I had in mind. I created a custom illustration of a button to symbolise the business' primary focus, which is crafts, and I added a heart to compliment and enforce the name of "Crafty Heart". In addition to that, I put in some stitch trails to further strengthen the general theme of the card. I chose a layout thats slightly out of the norm to show that Crafty Heart produces creative arts and crafts.

She was quite happy with the end result, and nothing makes a designer feel better than a satisfied customer.

Thanks Debbs!