Hello again. I know I haven't updated much, so I'm making up for it with this contest entry. I would say its one of my best illustrations ever, not technically, but for its idea. Well, I'd like to think so. Its my 2nd attempt in DBH, but this time I designed it specifically for t-shirts, using the t-shirt dimensions as a canvas. Here's the design and placement on t-shirt,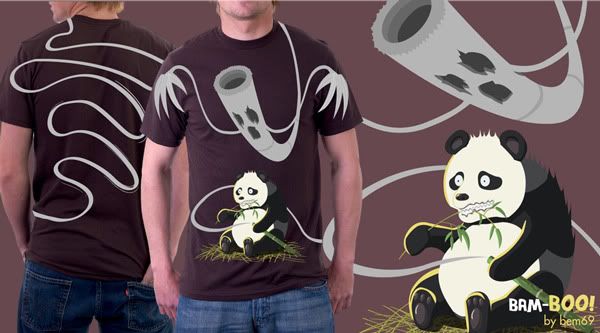 Support my t-shirt design, vote for me HERE
Description:

As you all may know, pandas eat bamboos. A lot of bamboos. What if the bamboo trees had souls, and decides to come back and haunt the pandas. This particular design illustrates how a bamboo can actually, be spooky and scare an unknowing panda.

Premise of the design is, the soul leaves the bamboo shell and goes around the back of the t-shirt, only to come back just beside the wearers neck to proceed with its devilish deed.

Here's a slightly closer look at my design,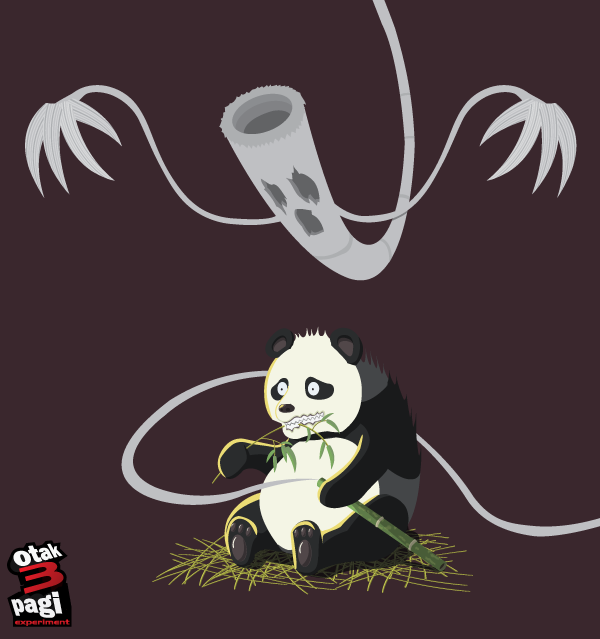 Support my t-shirt design, vote for me HERE
If you like it, please support my design and vote for me
HERE
. I really hope I can get this printed because I myself want to try wearing it. Talk about self-promotion. Thanks for viewing and thanks in advance for voting!
To all who have voted for me, I thank you too!