In 2006, I made another attempt with Wacom's e-greeting card contest. I wanted to give something flashier, so this time around I had the idea of putting Santa on poster, similar to what you see on film posters.
So the concept of illustration is, Santa is portrayed as an action hero, and the premise is that Santa has lost his loyal reindeers. But Christmas goes on and he has to complete the "job" of delivering all the presents. That's why its personal for him, and that's why it's called Operation Gift Drop. I drew Santa currently skydiving; equipped with night vision goggles to help him in the dark.
I thought it was a unique card, but alas, I didn't win anything. I did enjoy the execution of my idea though. :)
Click Read More to see the process flow of this artwork.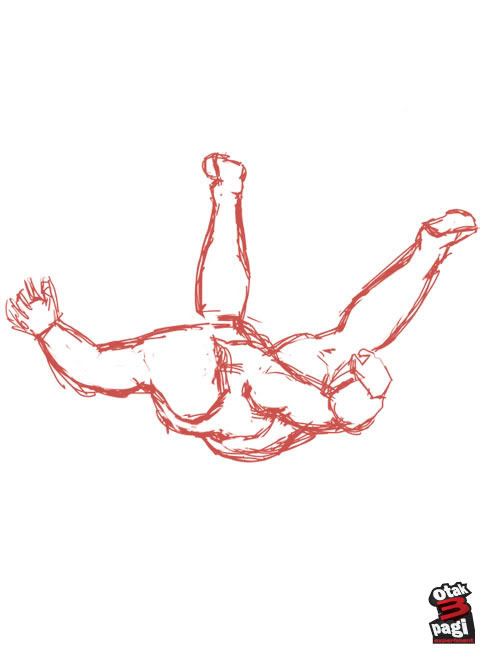 First, I sketched out a (very) rough outline of what type of posture I wanted Santa to be in.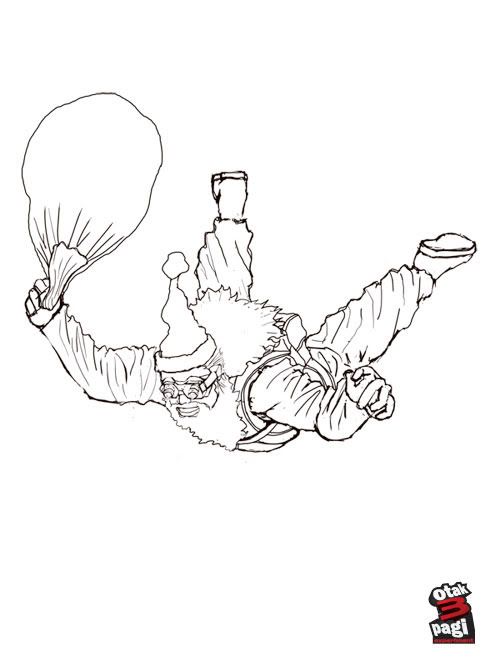 And this is the completed outline. Sorry to skip a big step, but I didn't have any screenshots of how the sketch of Santa looked like.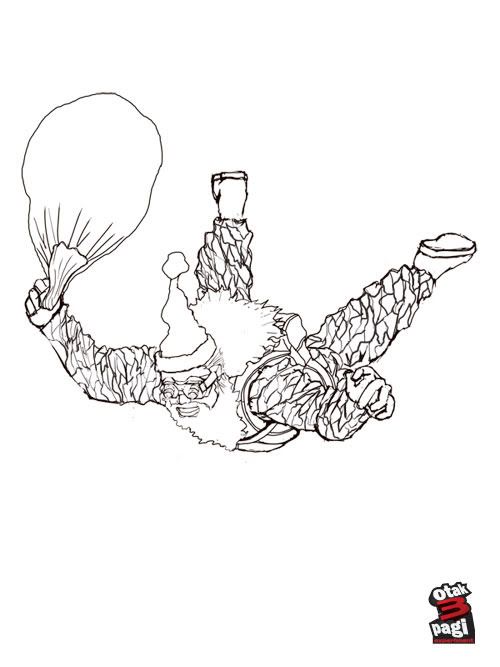 At this point I added the pattern outlines to form a custom camouflage pattern for Santa's suit.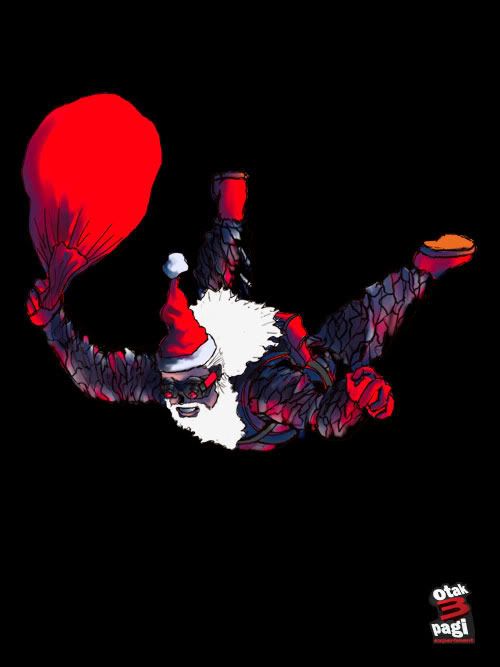 With a black-filled background, I painted the colours on Santa's suit, though I mistakenly added highlights in it as well.

I coloured Santa's beard and hair with all the highlights and shadows here. Also, I completed colouring his face. I also toned down the pattern outlines as I thought they were too distracting.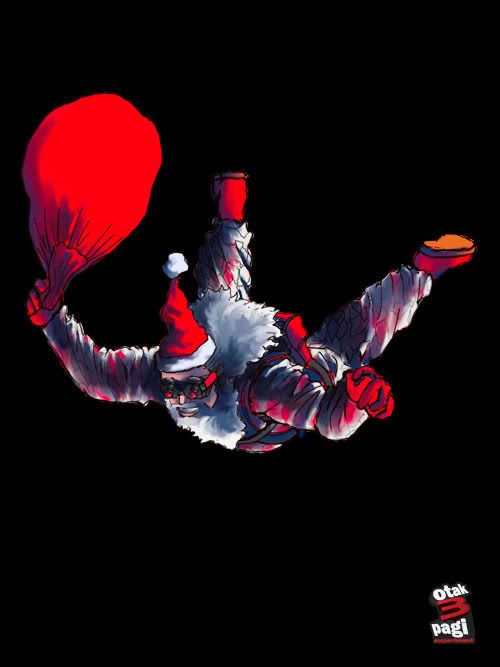 Added appropriate highlights on Santa generally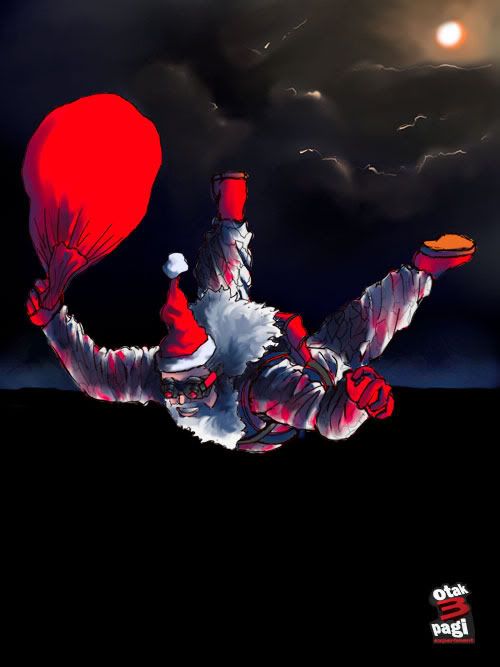 Added background elements including a lighted horizon, which is supposed to be reflections of the night-time lights, and I added a moon within clouds for dramatic effect.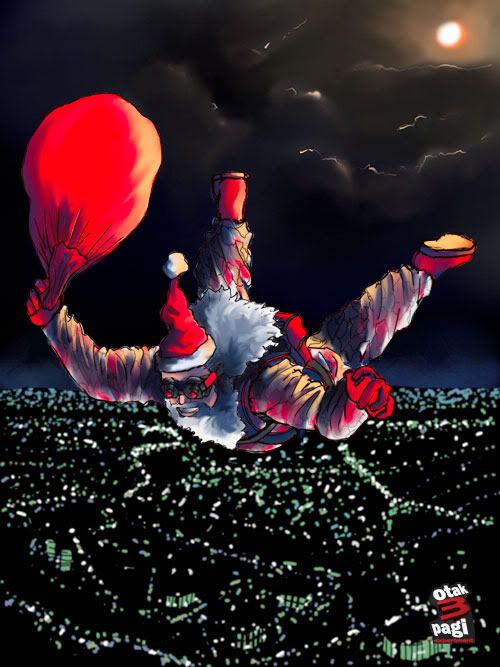 Added highlights that matches the moon colour to make Santa blend with the background. Street lights were added, using a picture as reference. It was mostly just strategically positioned dots. You could probably see that. :P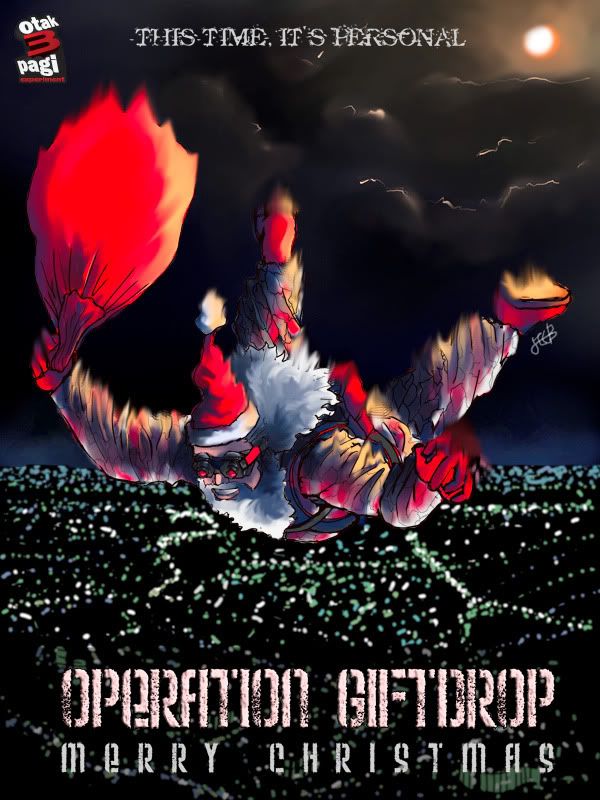 Here's the final result, with addition of text, and a bit of motion blur on Santa to show some sense of speed while he's skydiving.

Hope you enjoyed this post. 'Til then.