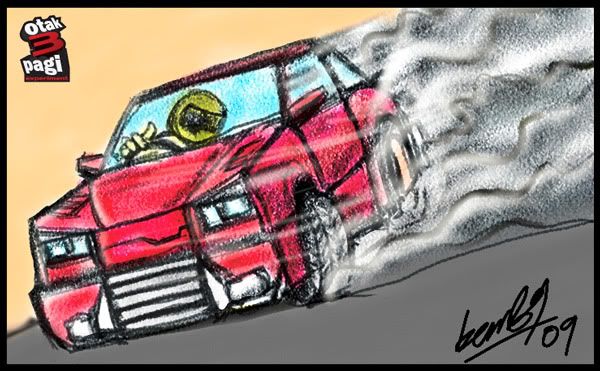 I chose to draw on the topic of car drifting immediately after I saw the topic being announced.
Fox
beat me to it, but it has been in my mind for ages, so I had to sketch something out. Pardon the mess, I drew this from scratch, including the dodgy car design.
Concept: A professional racer drifts his car. Simple.