Hi again folks, I just realised that this is officially the 50th post for this blog, I know its not too much, but at least the blog is moving after a long hiatus. Thanks to my readers and followers for supporting me and for consistently dropping by my humble blog.

Unfortunately, its another blast from the past, but I figured its still something new for this blog.

Back in 2005, I wanted to enter Wacom's e-greeting card contest, in hopes of winning any one of their tablets, being a big Wacom fan myself. Was going for the funniest card title but I didn't make it in time. Its a bit messy, but I'm still proud that I managed to finish and materialise my idea.

Concept of the illustration? Well, Santa's found a new mode of transport, where he can warp through TV signals (farfetched I know) and because of this he can "teleport" to the TVs of the house he's visiting to leave presents. Unfortunately, he scares a mom and her child by crawling out of their TV, which is coincidentally in an unlit part of the household. Hilarity ensues as he looks more like the ghost that crawls out of the TV from The Ring.

Anyway as usual, here's the process flow of my greeting card non-entry: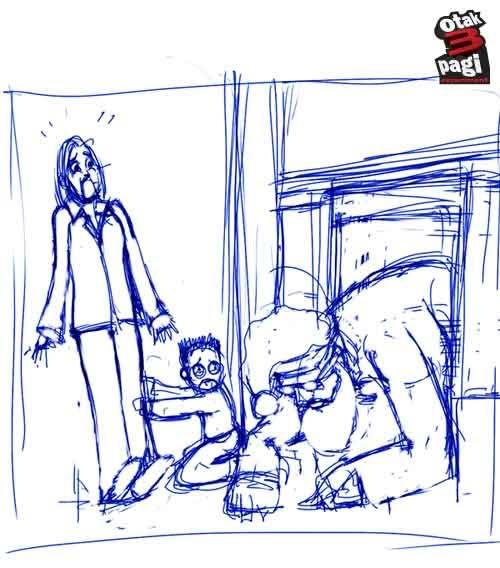 Original very rough sketch for composition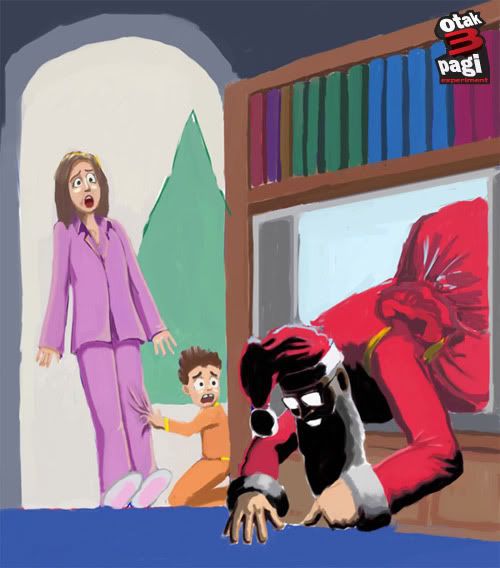 Blocked in some flat colours and minor shadows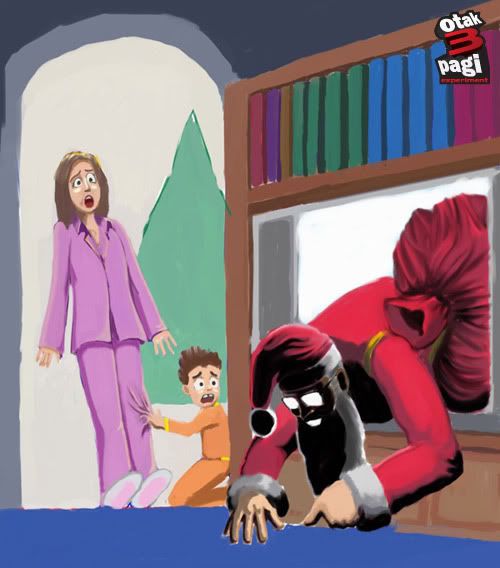 Smoothed out the colours on Santa and added details to his bag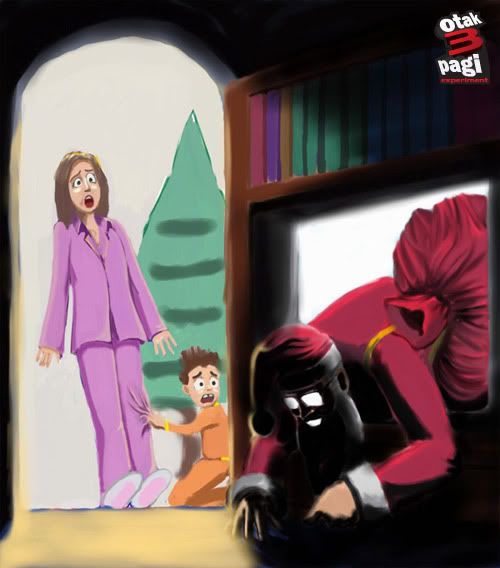 Scrapped the details on Santa and added a lot of black for exaggeration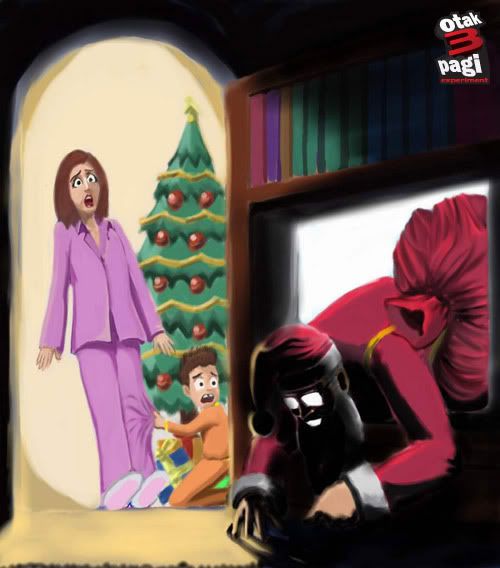 Finalised the details for the Xmas tree, mom, boy and the carpet.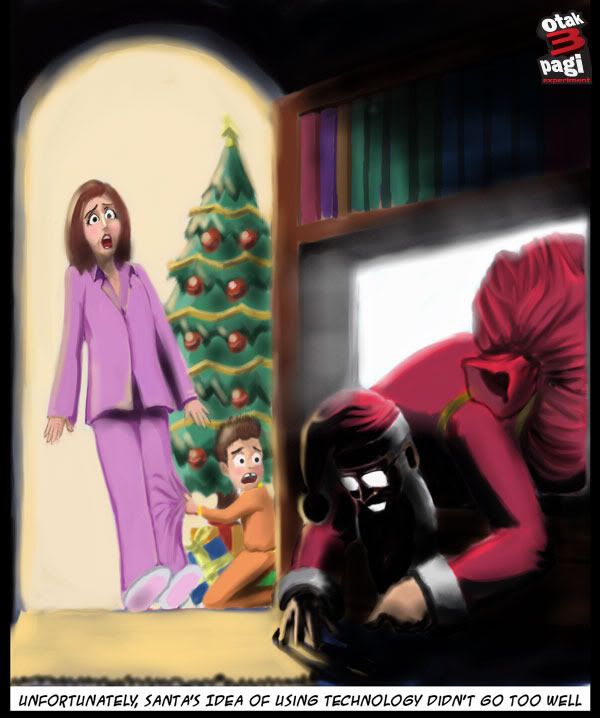 Final artwork with appropriate comic text
Looking back at it, I think I've could have executed the idea better. Hope you enjoy the post. 'Til then!