Earlier on before Choul became my wife, she requested an illustration to go with her blog theme, and since she supported (and sometimes art directed) a number of my artworks, I obliged :). She wanted something cute, and colourful, and panda's have a special place in her heart. I don't usually create cute artwork but I'm pretty proud of this one, especially with the colours I've chosen. To the loyal readers of O3PE, you might notice that I've put this up before in my old post named
Panda-monium
, but the purpose of this post is to show (briefly) the steps I took to create the artwork. Note that I used OpenCanvas to create this.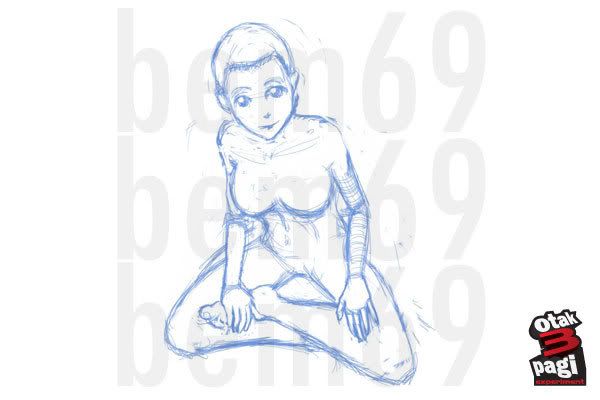 Completed sketch drafted using blue lines for easy inking.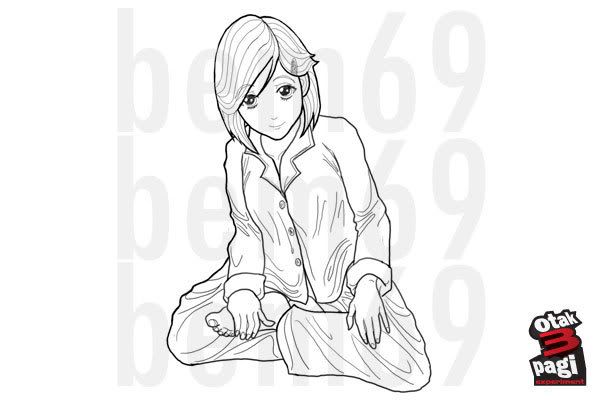 Inked digitally with black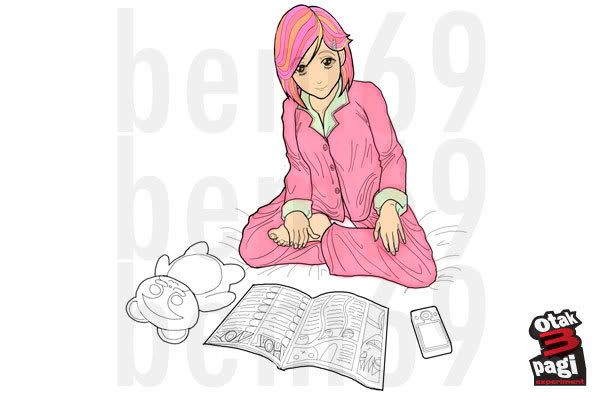 Added the extra elements; magazine, Zune and a panda plushie. Tried minor colouring as well.


Blocked flat colours for all elements, still not final.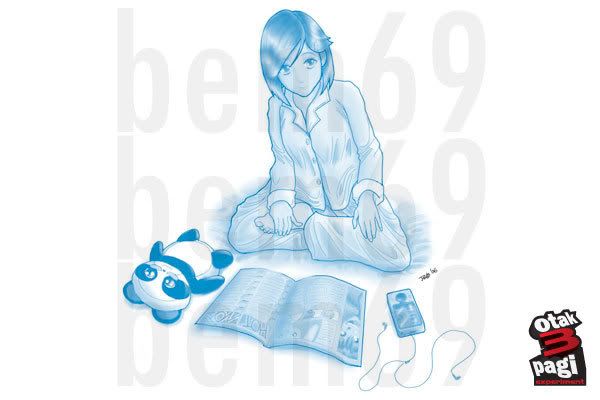 Painted in monotone blue to get values of highlights and shadows.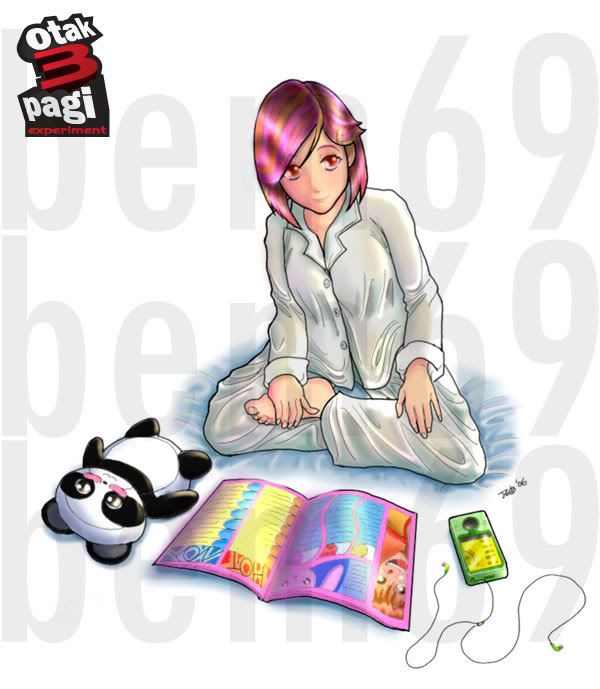 The final artwork completed.

Well, hope you enjoyed viewing this post, this was created a couple of years ago, but I'm still quite proud of this work. And yeah, Choul likes it too. 'Til then.