Remember the greeting cards contest I posted earlier last month? Well, good news for me, as I checked out their blog just a little after noon, I found out that I won 2nd place! My greeting card design, 'Geek & GPS - Thinking of you' managed to appeal to a lot of people on the site, surprisingly. Yes, I am surprised myself, as I never would have thought I'd design something that'll appeal to the masses. The last time I won anything for design or art was ages ago, around 2000-ish. I won 2nd or 3rd in a contest for Halo game on Xbox.
The one that took the 2nd prize ,- Geek & GPS - Thinking of You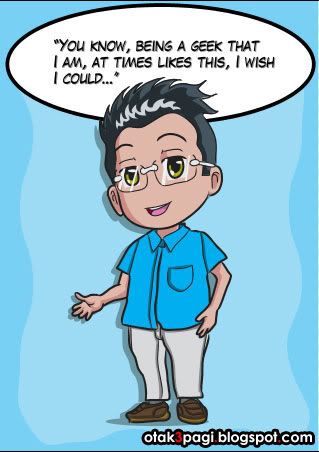 The Cover of the card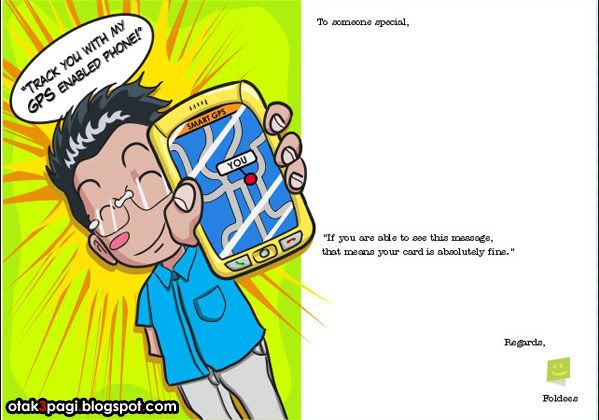 Inside of the card
All I can say is, this is a good milestone for me, and what better time it is to come just after we enter the month of Ramadhan, alhamdulillah. Thanks to everyone who have rated my card! Congratulations to Emila Yusof and Noelevz for winning the 1st and 3rd in the contest. Its nice to know that all my efforts were worthwhile :).