Firstly, I wanna say, happy new year to all the folks who come visit my blog here. Quite a long time since I've last updated, but oh well here goes.
Maxis is currently running a contest with the theme "My Life, My Maxis". What you're supposed to do is draw something creative to portray how Maxis affects your life. Since I knew the outcome yesterday, I'll just spill it out. I don't have a Maxis number, so I entered the contest for Soul, and registered it under her number. I got in a few entries but none of them made it into the 13 final spots. Anyway, Soul likes it so that's all that matters. Of course, I asked her opinion first on how does Maxis affect her life, so I ran along with her ideas and added mine.
Mind you, I didn't particularly like the drawing interface, since you can seriously destroy your artwork with the eraser tool because of its random behaviour. On to my entries: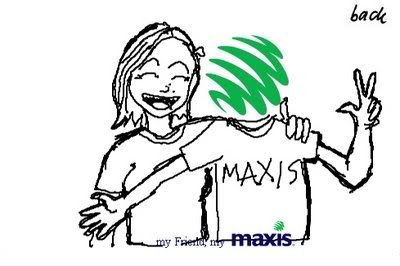 my Friend, my Maxis, could have probably gone for "my Buddy" instead, but I like how I portrayed this. That somewhat looks like Soul hoho. My personal favourite.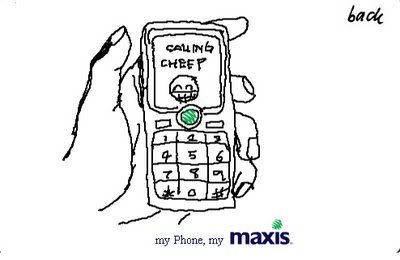 my Phone, my Maxis - Based on my K750i, and I wanted to portray Maxis as the central point of navigation for everything related with telephone communications.
my Dreams, my Maxis - simple one this time, just to show how Maxis affects Soul's life even while on bed (??).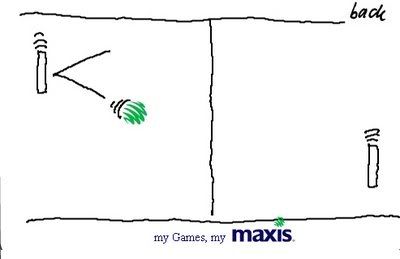 my Games, my Maxis - a tribute to the first video game, Pong. After all, I was thinking about mobile video games.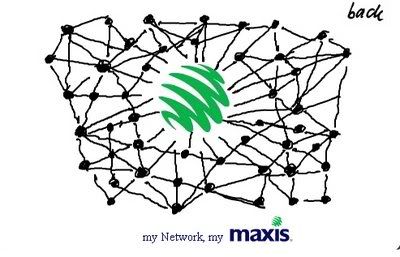 my Network, my Maxis - complicated nodes that are connected to each other, to show Maxis' expanded coverage, or it can be shown to show how Maxis is connected, anytime, anywhere.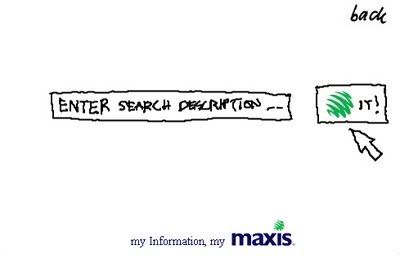 my Information, my Maxis - Search engine ripoff this time, to show how Internet is always on with Maxis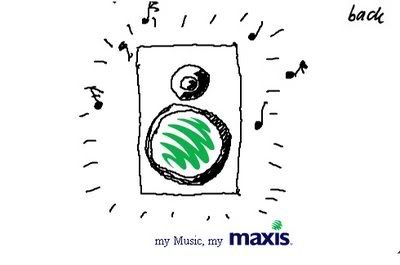 my Music, my Maxis - speaker box with the Maxis logo incorporated in it, just to show that you can get music content via Maxis.
All in all, I'm quite disappointed to not see any of them as the finalists, but then again, I'm not that lucky with contests, as previously written on my other blog. I had fun entering this contest though so that's good enough. 'Til the next update.

The contest is still accepting votes for the current finalists, you can view them here.