Since this is a new site, most of you wouldn't know that I have an obsession with pandas. Just recently I stumbled upon Spoon Graphics' Monster Character Tutorials and I was interested with the coloring method, particularly with the stroke outside and inside command to add more depth to the illustration. I decided to create a panda character inspired by those tutorials. Below is the result: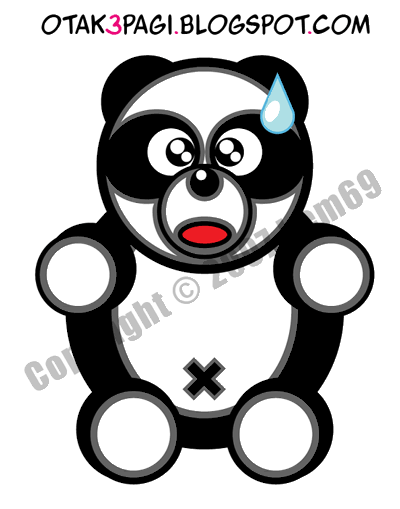 I'm happy with this, though its not the cutest of pandas. I have a problem though... I have no idea how to scale the image bigger in Illustrator without slimming the lines. I tried outlining the strokes, but it automatically strokes it as if I've set it to stroke in the center. That's a problem, since this method requires the stroke to be aligned either outside or inside of the shape. If anyone knows how to tackle this problem, do leave a comment here.

While I'm at it, I'll just show more of my panda inspired artworks below: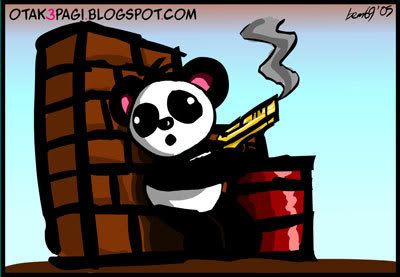 Created in Flash, sketched with a Wacom Graphire. Tried to go for the action hero panda theme.

This one is just a different variation to the previous one, crosseyed and a "Ooo-ing" mouth. My goal? To annoy people heheh.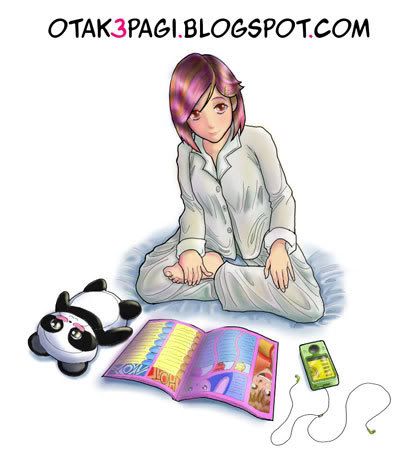 And this one is not a about a panda, but I did include a panda plushie there. I enjoyed creating this illustration. Made from scratch with a tablet and OpenCanvas.


Just found this in my DeviantART account. Was looking high and low for this. In this one, I just wanted to go for that annoying face look.